The Five Solas Church Blog
"Therefore, brethren, stand fast and hold the traditions which you were taught, whether by word or our epistle" (2 Thess. 2:15).
Below you will find sermons, articles, etc. that are representative of Reformed theology in general and, more specifically, of our Pastor's public teaching ministry. His name is Christian McShaffrey and he would be happy to chat with you should you have any questions or comments.
What is the gospel?
Five minutes with Dr. Cairns that can change your life.
The preference of the term abuse over sin moves abuse out of the moral and spiritual realm and into the psychological By Mike Myers, reposted from the Heritage Presbyterian Church blog Last...
God has appointed a day, wherein he will judge the world, in righteousness, by Jesus Christ, to whom all power and judgment has been given of the Father…
Many committed, knowledgeable believers still know little about the history of the church. As a result, they're missing a testament to God's steadfastness over the centuries. Join us Sunday afternoon at 12:30 pm as we watch...
There is no excerpt because this is a protected post.
Pastor Christian Khanda (Holy Trinity OPC in Ft. Lauderdale, FL) delivered the following message from Luke 9:27-36
God is light and he has called his children to walk in the light of his commandments that they might experience fullness of joy and an unshakeable assurance. However, there are many things in our flesh, in this world, and...
All the greatest empires and civilizations in world history eventually collapsed and historians have identified many natural causes (e.g., governmental, economic, environmental, social, etc.)…
TR-Friendly Directory
a map of confessional churches that use the Textus Receptus
Kept Pure in All Ages
upcoming conference on the authentic text of scripture
Recovering from Aimee Byrd's Promotional Video
Jan 22, 2020
Strategic Survival Plan For Christian Living In Strange Times
@ The Daily Genevan
Tribute to Dr. E.F. Hills
with an autobiographical mémoir
Leaving a Church to the Glory of God
@ Reformation 21
Why the King James Version?
Free Booklet
"How the Holy Bible Came to Be"
An Elementary Introduction to the Doctrine of Believing Bibliology
@ TBS Bibles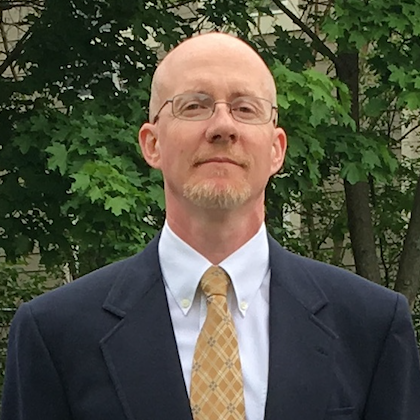 Thank you for taking some time to peruse the Five Solas Sentry.  My name is Christian McShaffrey, I am the Pastor of Five Solas Church, and would be happy to chat with you. Please use the form below.