The Five Solas Church Blog
"Therefore, brethren, stand fast and hold the traditions which you were taught, whether by word or our epistle" (2 Thess. 2:15).
Below you will find sermons, articles, etc. that are representative of Reformed theology in general and, more specifically, of our Pastor's public teaching ministry. His name is Christian McShaffrey and he would be happy to chat with you should you have any questions or comments.
What is the gospel?
Five minutes with Dr. Cairns that can change your life.
The preference of the term abuse over sin moves abuse out of the moral and spiritual realm and into the psychological By Mike Myers, reposted from the Heritage Presbyterian Church blog Last...
1. It is wrong to put direct pressure on the will. The will should always be approached primarily through the mind, the intellect, and then through the affections. The action of the will should be determined by those...
FREE DOWNLOAD – HOW TO LIVE AS A CHRISTIAN DURING STRANGE TIMES About: In this Ministry Helps booklet Christian McShaffrey, MDiv gives an encouraging and needed lesson for Christians who feel like strangers in a strange...
I recently had the opportunity to attend the General Assembly of the Orthodox Presbyterian Church as a commissioner. My appointed advisory committee was Appeals and Complaints, so I was also intimately involved in some of...
Our Pastor, Christian McShaffrey, had the honor of offering the invocation and benediction at the Reedsburg community Memorial Day service held at Greenwood Cemetery. One of our members, Commander Jesse Arias, delivered the...
While marriage is one of the most foundational institutions on earth, many do not understand its true nature and purpose. This leads to relational unhappiness, marital strife, and even to broader societal problems. Join us...
July 17-21, 2023 Green Lake, WI "Portraits of Grace from the Life of Christ" Speaker: Rev. Nathan Strom Click here for more information >>
Answered by Lancelot Andrewes (1555–1626) That there be degrees [of love], it is plain because omission of duties to parents is worse than to strangers: so that there must needs be a greater duty to one of these, than to...
TR-Friendly Directory
a map of confessional churches that use the Textus Receptus
Kept Pure in All Ages
upcoming conference on the authentic text of scripture
Recovering from Aimee Byrd's Promotional Video
Jan 22, 2020
Strategic Survival Plan For Christian Living In Strange Times
@ The Daily Genevan
Tribute to Dr. E.F. Hills
with an autobiographical mémoir
Leaving a Church to the Glory of God
@ Reformation 21
Why the King James Version?
Free Booklet
"How the Holy Bible Came to Be"
An Elementary Introduction to the Doctrine of Believing Bibliology
@ TBS Bibles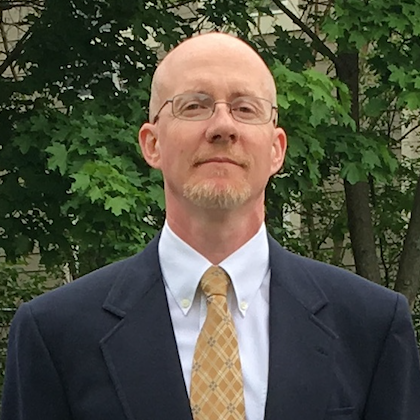 Thank you for taking some time to peruse the Five Solas Sentry.  My name is Christian McShaffrey, I am the Pastor of Five Solas Church, and would be happy to chat with you. Please use the form below.