"Preaching the kingdom of God,
and teaching those things which concern the Lord Jesus Christ, with all confidence... "
Acts 28:31
The pulpit is the most important piece of furniture in our church. It is, therefore, right where it belongs: Front and center
We believe that God speaks to his people through his Word as it is faithfully preached by gospel ministers.
Below are some sermons that have been recently delivered in our church.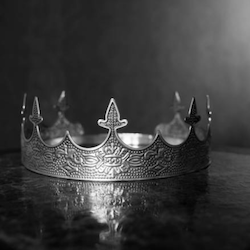 What the world needs most is a king and the good news of Matthew's gospel is this: He has come to save his people, establish his church, and teach the nations. Join us this coming Lord's Day as Pastor McShaffrey explains and applies God's Word to God's people....